Nyege Nyege To Be Held Under Tight Conditions. Open Sex, Drugs, Homosexuality, Under Age Revelers not Allowed. – Police
The Nyege Nyege cultural festival will take place starting this Thursday 5th to 8th of September 2019 at Nile Discovery Beach in Njeru town council, in Buikwe district.
The police has come out to identify itself as the lead agency in the operation which has been tasked to monitor and secure this event.
According to police deputy spokesperson, Polly Namaye, the joint security team has today held a meeting with the stake holders and agreed to ensure maximum adherence to guidelines stipulated in the Memorandum of Understanding(MOU) between security agencies and Organizers of the Nyege Nyege festival.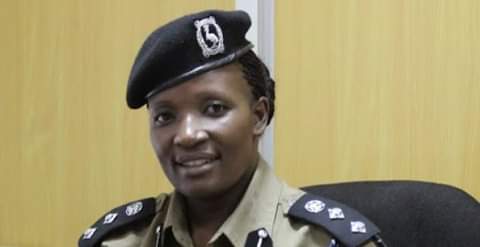 Polly says organizers of the 4 day event have elaborated that the purpose is to promote Ugandan culture and local music. Some of the key aspects which are embedded in the MOU include;
Organizers to provide police with a detailed program of the event to inform the deployment of security personnel as well as free access for the Joint security at the venue at any point in time.
Police (Joint Intelligence Committee) to provide accreditation to legible persons after vetting them. Narcotic substances and any form of drug abuse is prohibited. The Canine and Anti-narcotics units have been tasked to ensure compliance to this measure.
Police to ensure that the event is accessed only by adults and anyone whose age is questionable shall be required to provide documentary evidence to prove their age.
Organizers to ensure this festival is not turned into a political event. Processions and political rallies are NOT in the mandate of the Organizers of this festival.
Organizers to provide guidelines to the revelers prohibiting any use of prohibited drugs at the venue, acts of homosexuality, open sex and any other acts considered immoral because the Ugandan culture is a conservative one.
Police to carry out a number of activities in addition to vetting and accrediting. These activities include but are not limited to: covert and overt deployments, intelligence led patrols (foot and motorized), traffic control, aerial surveillance, and access control. The Counter terrorism and Fire and Rescue officers shall be at hand to support this operation.
Security agencies to work closely with other government institutions and Ministries such as Ministry of Health to prevent emergencies such as epidemics. First aid teams and ambulances shall be provided.
Police advises the public to remain vigilant and to cooperate with security officers at the venue in order to ensure the success of this festival.