Ann Kansiime Loses Facebook Page of 1.9 Million Followers to Hacker.
It was today morning that we learnt that comedian Ann Kansiime had lost her Facebook page to a hacker.
The celebrated comedian broke the news through her Instagram account saying she had lost control of her account.
"As of last night, I have completely lost control of my official verified Facebook page with over 1.9 Million followers" she posted.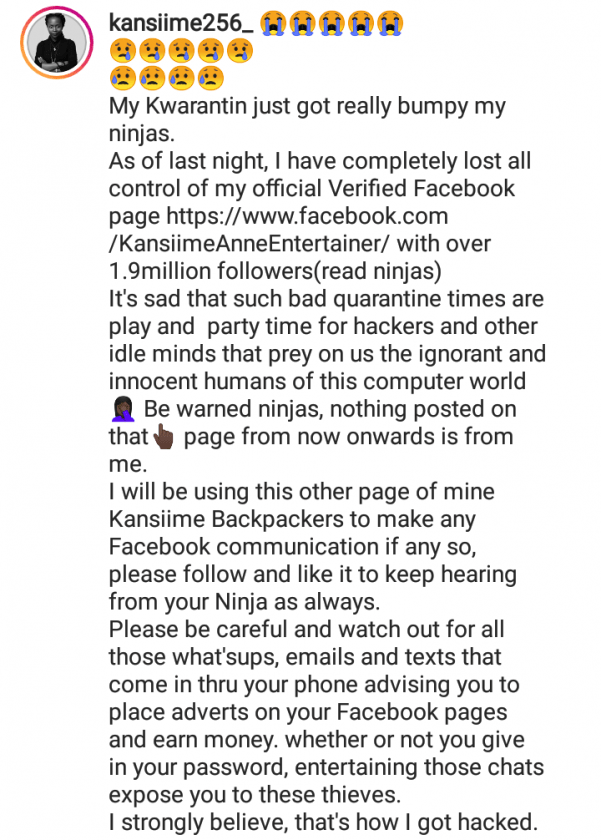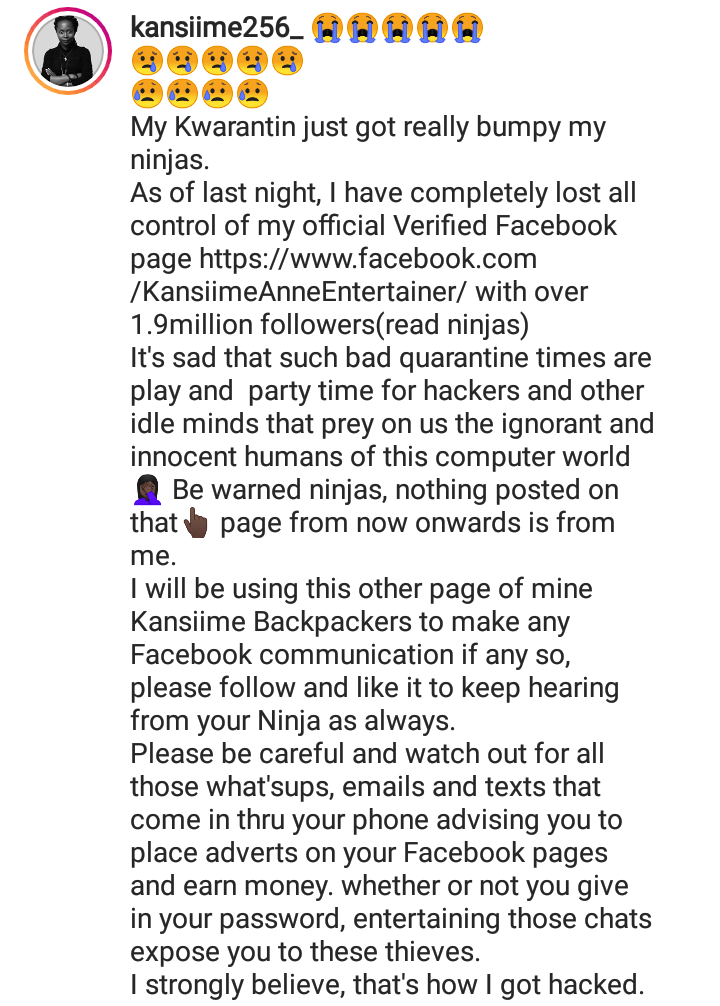 The page has been seen posting nude photos since Ann's announcements.
Ann joins a number of other celebrities the have had their accounts hacked including; Ebbango singer Rickman, Badblack, Triplets Ghetto Kids among others.
Research by EJazz Media has revealed that a number of accounts get hacked through 3rd party unauthentic apps like status and Video downloaders, handing accounts to 'social media handlers'(most of which they meet online) among others.