King Herself Never Did Any Rehearsals and Arrived 40 Mins Late! – Organisers, On Why Cindy Never Performed at Awilo Concert.
Following the failure for the self-proclaimed "king herself" Cindy to performed at the highly hyped Awilo Logomba concert, the organisers have come out to clear the airwaves with an account of what happened.
"she arrived 40 minutes and never did any rehearsals." They say
They add that there efforts to contact Cindy went futile as their phones were off.
Cindy was among artistes that were meant to headline the concert at Kampala Serena Hotel.
Below is the official communication Cents Events; from the organisers.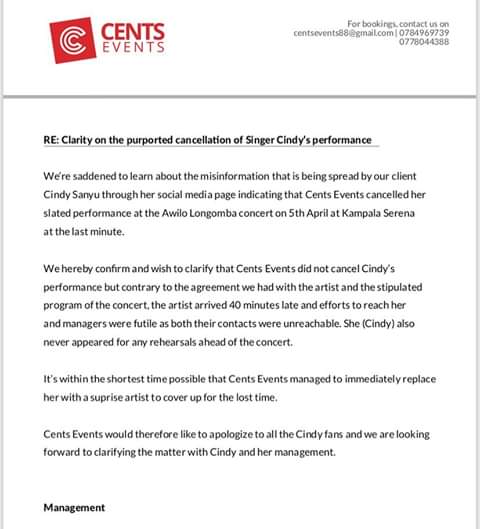 Among other performers was Levixone, Jackie Chandiru and Jose Chameleoene.