You Should Take Them To Court Even After Winning! – Besigye Advises Rukungiri's Betty Muzanira.
Former FDC presidential Candidate Rt. Col. Dr. Warren Kiiza Besigye has today morning advised Rukungiri Woman MP elect Betty Muzanira to go to drag her closest opponent; Matsiko Winfred to court.
Besigye said this in his address to the media after the Electoral Commission announced the final results that declared Betty the winner.
"In fact you should go to court even if you won, to show them that stealing is bad!" Besigye told Betty.
Besigye analysed the by-election process as a challenging sighting several irregularities that he urged his party members to investigate.
Among these was the incident that involved the returning officer reading / tallying forged DR forms as revealed by Besigye, Former RDC Dan Kaguta who came driving a numberless car that had pre-ticked ballot boxes according to Ingrid Turinawe among others.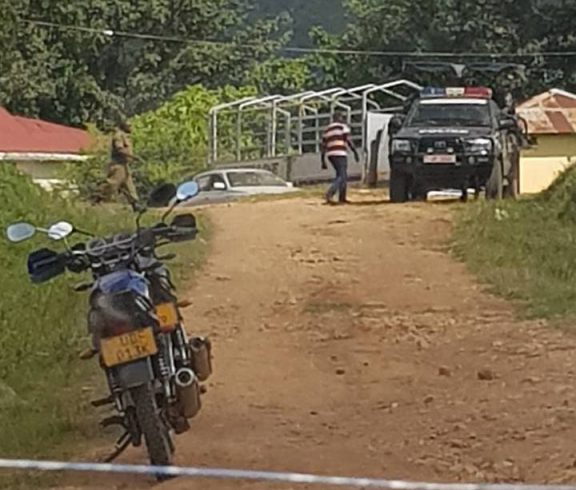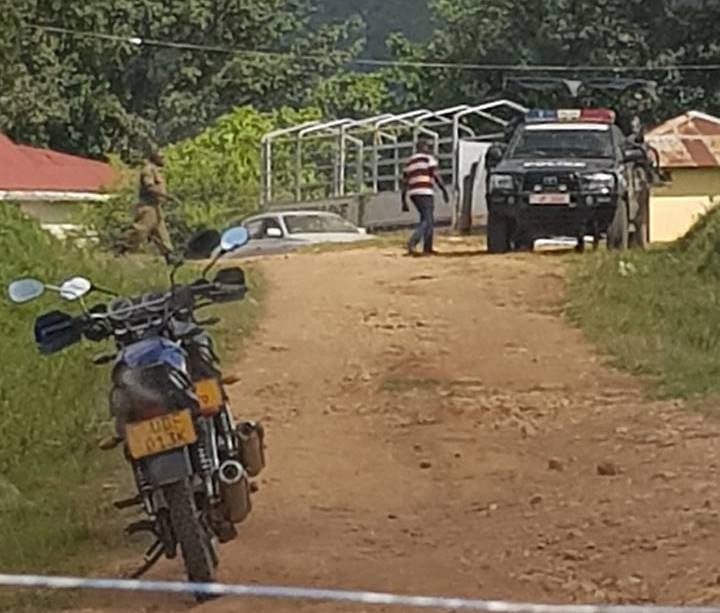 FDC's Betty beat her opponents with 50,611 votes followed by NRM's Matsiko Winfred,Independent Mbaguta Prisca and PPP's Kukundakwe Fabith with 46329, 993, 183 votes in that order in what many termed as a very tight and competitive election that invited all big figures in the arena including H.E Yoweri Kaguta Museveni, Erias Lukwago, Bobi Wine, Besigye and Patrick Amuriat among others.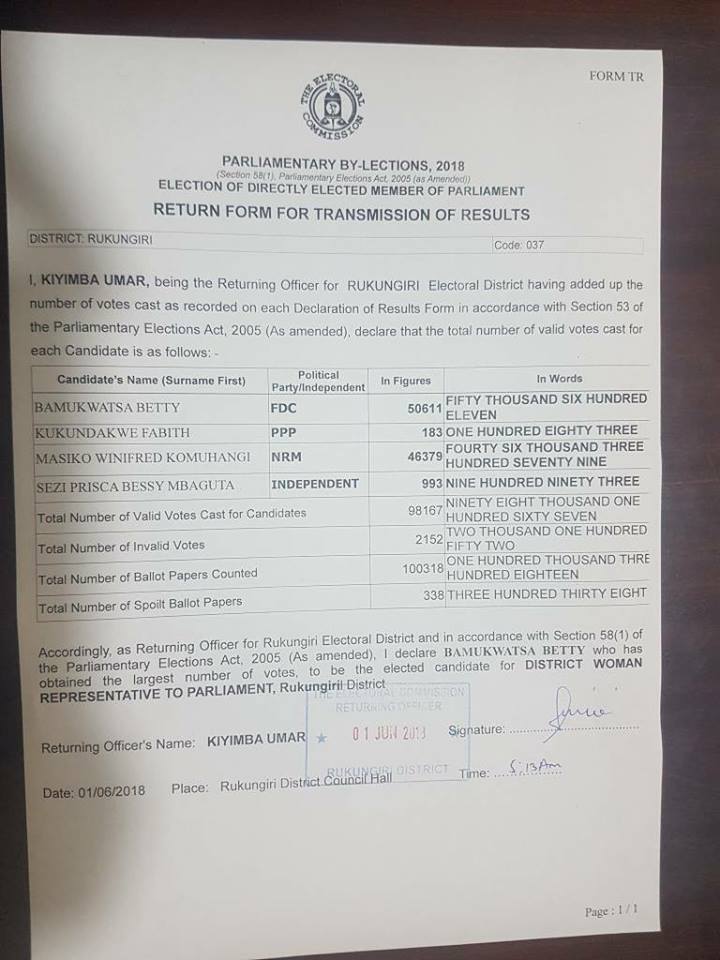 Rukungiri Final Results Form By the Electoral Commission.
Also Read: Bobi Wine, Besigye In Rukungiri Ahead Of Woman MP By-Election Campaigns.