Facts You Didn't know about Booblicious Fille Mutoni.
By Ruch Allan
UPDATED
Born on 25th July 1990 in western Uganda, Fille Mutoni is a Mukiga -Rwandese born and raised  in Kampala. She went to Nakasero for primary, Lubiri s.s for secondary, and pursued a Bachelors in Public Admin at St. Lawrence University.
Fille  Started singing  as a church  choir member in" G-Way choir"  at Rubaga based Miracle centre, She later left church and started circular music hustle,singing on Teens shows like Kadanke,Buzz and many more. It's from these Events that she landed on City famous Mc,Tv presenter and a cake hunter  Edrine Katamba popularly known as Mc Kats.Who later became her manager and boy friend .
She has taken Uganda by storm with her melodic  voice in singles like he's got no money, "where've u
been at ",Mbeera Eno, What did u do .Ft Nutty Neithan with whom many thought she were dating .
Though her music  has received serious  airplay on both radio and TV Station, the mother of one kid had  a tough 2016 from cancelling her first ever concert that had to happen on  26th  November last year, to fighting with her Hubby and manager Mc Kats, reconciled and fought agian!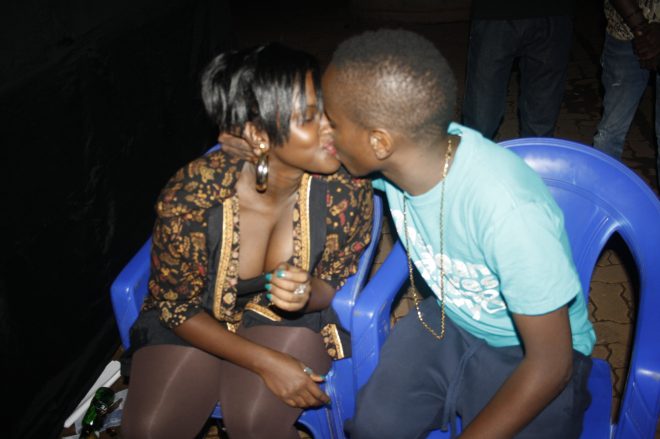 Although many have negative views how her hubby owns a kindergarten of kids and also infected with HIV/AIDs, the Mbeera Eno hit maker always takes such as "Haters' Talks"
She has been in a series of events all through out 2019 begining from cancelling her concert during it's early stages for unclear reasons and breaking up with MC Kats and getting back several times.
Among others is the news of Fille getting addicted to 'drugs'; according to MC Kats and being taken to rehab.
Also Read:Weed Is Real And Dangerous! – Mc Kats Spits Very Shocking Details On Why He Fell Out With Fille!
MC Kats was seen moving around different media warning the youths off drugs. He also named  the person who was responsible for distributing fille with drugs. This all happened after the two broke up.
Afterwards Fille became a spark off point for the war between producer Sidesoft and MC kats where Kats alleged that Sidesoft used to milk money out of him in the name of taking Fille to a rehab he found out never existed.
As we closed off 2019, Mc Kats came out and announced that he was HIV positive a thing that got his baby mama Fille at the center of it once again.
She however told her fans she was stronger than never before; Also Read:If you've survived 2019, you better smile. – Fille Reacts To Mc Kats' Declaration Of having HIV.